Feel Better
Do Better
Be Better
Gourmet Dinner Seminars
FREE Dinner and Health Seminar
Join us for an evening of gourmet food and health education given by leading Wellness Expert  Tomas Cernansky.
Are you Sick and Tired of Feeling Sick and Tired?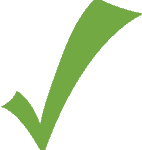 Do you suffer from health issues and feel like no doctors are listening?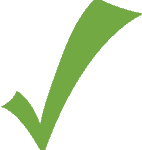 Are you tired and can't seem to get energy no matter what you try?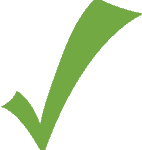 Do you crave sweets?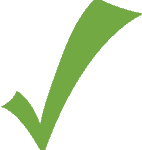 Are you trying to get rid of that stubborn belly fat and can't lose weight no matter what you do?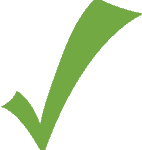 Are you TRULY ready to take action in your health?
Come and learn how Stress and Hormone Imbalances affect every aspect of your health, How "counting calories" doesn't work for belly fat and what the biggest mistake people make with exercise that prevents weight loss! Find out WHAT REALLY WORKS for permanent loss of belly fat and how to achieve optimal wellness and vitality. The SAFE and HEALTHY way! (Yes…this is for men too!)
Reserve Your Spot Now
Our FREE Gourmet Dinner Seminars fill up fast! If you'd like to take part in this health and wellness learning opportunity, call us to reserve your spot!  And bring your spouse!!  Seating is limited!
(919) 909-0881
See Dinner details below!
Dinner Seminar Signup
Please Complete the form below and we will contact you shortly about the next available dinner talk date!  Your seat is NOT reserved until we speak with you!
"I was dealing with being in my 50's, overweight, and having symptoms of inflammation. My medical doctor told me to take yoga, and because I eat a relatively healthy diet, to think of how much more I could weigh if I didn't,  I left feeling defeated. So I was excited and hopeful when meeting Dr. Reis, or Dr. Kelley as she calls herself.  She started with a history of my health, diet, and exercise, then I had thermography to find out what was going on in my body.  The findings matched those I have had with mammograms and x-rays.  We worked together and developed a plan to reduce the inflammation and weight.  Dr. Kelley was available to meet throughout my treatment.  She was just a text or call away when I had questions, or had to report any weight changes, or symptoms.  This created accountability but also support all day, everyday.  Some days I had big wins but some days I didn't.  The days I did she cheered me on, and on the days I didn't she helped figure out why and made adjustments as needed, or just gave me encouragement.   It's been 5 months and I have maintained my "secret" goal weight (lower than my goal) without any difficulty.  I am free of the discomfort caused by inflammation, I have more energy that is easily sustained throughout the day, and my mood is stable.  I am more cheerful and feel more confident and comfortable with my body.   I definitely recommend working with Dr. Kelley Reis if you are thinking of improving your health.  She's knowledgeable, passionate, easy to talk to, always smiling, and considers your wins her wins!"
~ Lori Zeh
"For six months, I had nausea, diarrhea, insomnia and feelings of anxiety. Everything I ate made me feel sick and I was rapidly losing weight and muscle mass. Leaving the house became difficult and I was having to work more and more from home. I travel a lot for my job and had to cancel some trips. I was an avid runner, but stopped exercising. After getting no answers from my primary care physician or three gastroenterologists, a neighbor recommended Dr. Reis. She spent a lot of time learning about my background and symptoms and ran tests that had not been considered by other doctors. She diagnosed me with SIBO and the onset of Hashimoto's Thyroiditis. The SIBO protocol that she prescribed helped immensely and I noticed changes by day three! It took several months to heal, but today, all of those symptoms are gone. The constant nausea and diarrhea are gone and I sleep through the night. The anxiety is completely gone. I'm back at work, traveling and exercising. I am so grateful to Dr. Reis for her insight, encouragement and expertise. SIBO is not easy to eradicate and it takes an experienced expert like Dr. Reis to lead the way because each patient is different."
~ Traci Donnell
"Dr. Kelley is a great provider who offers lots of time and support to resolve chronic health issues. I strongly recommend her!"
~ Mariola K.
"I have been doing really well. My main issues were insomnia and hair loss. I think your treatment plan for me has settled in and kicked in beautifully!
I have been able to sleep really well! My hair is now thick and voluminous! I rarely lose hair these days! YAY!! I feel comfortable combing my hair. I used to avoid combing because I lost so much hair just by combing, my hair is getting even thicker and wonderful! Thank you! My energy level is great too!
Thank you for your wise treatment plan for me! This is a surely amazing breakthrough which I have been striving to get for more than a decade!!"
~ Judy Ko
"This program was WORTH the investment! I went to see Dr. Kelley to help me get off reflux meds. I had been using for probably a decade and off and on for 10 years prior. After eating, I would have gnawing in my stomach and bloating and belching. She helped me get to the root of my problem, so I was able to successfully wean off within a couple of weeks! I learned more about my hormone levels and many other things about nutrition, I thought I already knew! I feel better than ever! No more reflux, no belching, more energy, no joint pain, and I have lost over 10 inches and 18lbs! This is the most success I have had with losing weight, while improving my health and wellness!"
~ Michelle Moore
"Dr. Kelley Reis knows her stuff, I had trouble adjusting to a new diet and supplements for my conditions, but the results started to show. I have no problem maintaining this diet at all now because of the results that she swore I'd see, and I have. Came here from a specialist that didn't help me with my specific condition at all, years of discomfort, then homeopathic medicine to the rescue. I will add, she is not cheap. She also requires a lot of trust. I was not in a position to comfortably see her financially but all of my other first step options did not help me. I am very picky about what treatments I get and chose to pay for, yes they share with a yoga studio, it's not a traditional doctor's office. My 5 stars are going towards her being the only person to successfully help me."
~ Taylor S.
About Dr. Kelley Reis
Dr. Kelley Reis is a Naturopathic Physician and Functional Wellness Expert.  She has been in practice for 14 years  – successfully helping clients reach their goal of optimal wellness and vitality.
She often sees patients who are feeling hopeless and is able to restore their hope in their ability to heal by truly helping patients get to the root cause of their health issues.  Her functional approach focuses on the WHOLE person but what makes it so unique and wildly successful is the active mentoring role she plays in all of her wellness programs.
She believes that a person CANNOT simply be "supplemented back to health" – an individualized and comprehensive approach to treat the whole person is the key!
When & Where
~ times stated are for "check in", talks start 1/2 hour after ~
Wednesday Sept. 4th 6:00PM
In House at our Clinic ~ catered by Sassool
745 W Johnson St,
Raleigh, NC 27603
6:00pm check in, 6:30pm talk
Hormones, Gut, Inflammation
Tuesday Sept. 10th 6:00PM
Coquette
4351 The Cir At N Hills St
Raleigh, NC 27609
6:00pm check in, 6:30pm talk
Hormones, Gut & Inflammation
Wednesday Sept. 11th 6:00PM
In House at our Clinic ~ catered by Sassool
745 W Johnson St,
Raleigh, NC 27603
6:00pm check in, 6:30pm talk 
Inflammation
Tuesday Sept. 17th 6:00PM
In House at our Clinic – catered by Sassool
745 W Johnson St.,
Raleigh, NC 27603
6:00pm check in, 6:30pm talk
Inflammation
Tuesday Sept. 24th 6:00PM
Coquette
4351 The Cir At N Hills St
Raleigh, NC 27609
6:00pm check in, 6:30pm talk
Homones, Gut, Inflammation